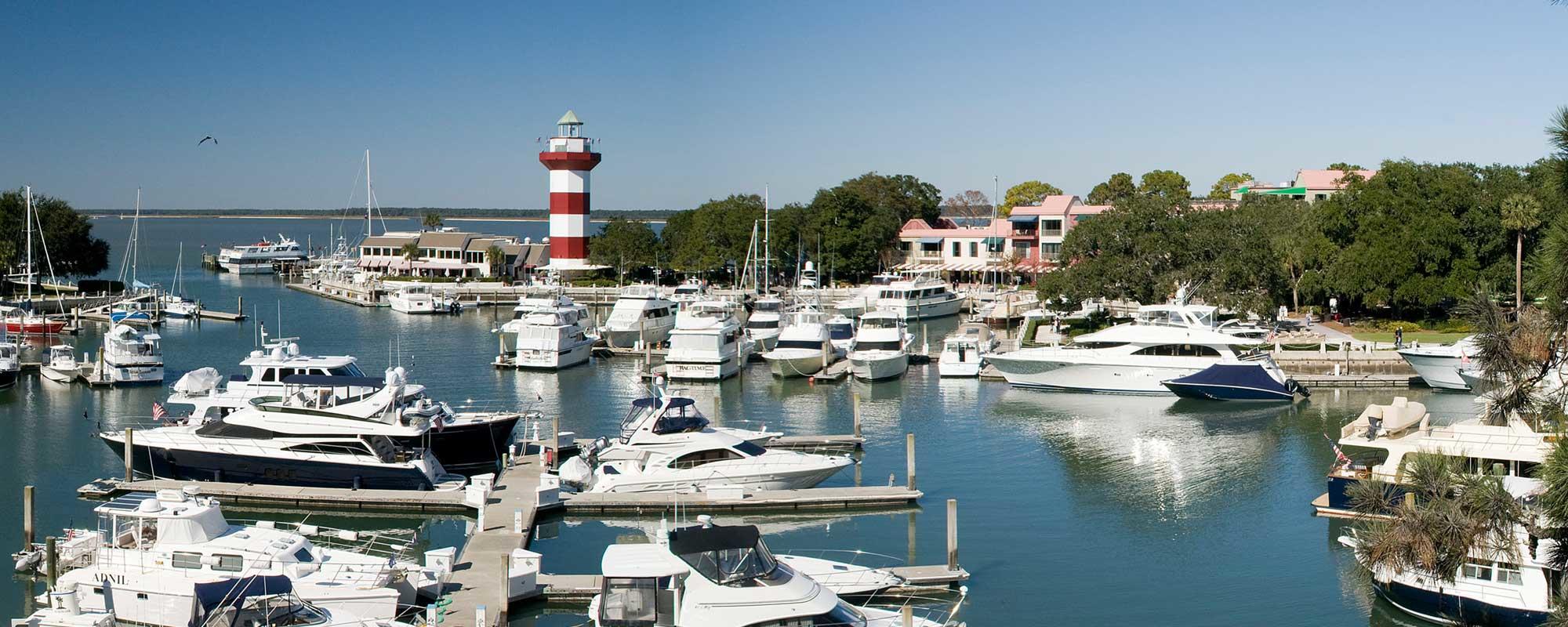 Hilton Head Island is a great place to live. Many move here because of its perfect balmy weather, mild winters and twelve miles of gorgeous, sprawling beaches. Hilton Head boasts a prime location that is only forty-five miles north of Savannah, Georgia, and about an hour and a half drive to Charleston, South Carolina. What was once a retirement or vacation hideaway has matured into a 42 square mile active, bustling desti-nation for wide variety of visitors and residents alike.
For those who want a particular way of life, Hilton Head Island offers a myriad of different options. One need only pick the neighborhood suited to their likings. As a result, those looking to purchase property on Hilton Head often approach it by first browsing the lifestyle offerings of each area and then pick a home within their chosen neighborhoods.
These neighborhoods, mostly private with limited access to residents and their visitors, are often referred to as "Plantations," and include Hilton Head Plantation, Sea Pines Resort, Indigo Run, Long Cove Club, Palmetto Dunes, Palmetto Hall, Port Royal Planta-tion, Shipyard Plantation, Spanish Wells, Windmill Harbour, and Wexford Plantation. One need only ask for a Plantation by name to discover its lifestyle, privacy and amenities. Hilton Head also has several neighborhoods open to the public including Forest Beach, Folly Field and Singleton Beach.
There are many public access points to the beach, along with public golf courses, tennis centers, fitness and recreational facilities, nature preserves and marinas. Restaurants, boating, shopping, social clubs and events, bike paths and no less than twenty public parks for recreation are readily available to the public. With a growing population comes a diverse community and culture. Hilton Head boasts a growing variety of activities and public facilities while at the same time keeps a close watch on the manner in which the area is developed so as not to lose the quaint and quiet feel it has enjoyed for so many years.
Hilton Head Island and surrounding South Carolina Lowcountry are rich with history dating back to Native American occupation, European exploration, and the Sea Island cotton trade. Residents and visitors can learn all about the area's history at historic landmarks, museums and historical societies throughout the area. With an Arts Center and Coastal Discovery Museum, a Choral Society and Symphony Orchestra, Main Street Youth Theater, as well as countless festivals and community happenings throughout the year, Hilton Head has established itself as an inviting choice for full and part time residents, and real estate investors.
For more information on Hilton Head Island homes for sale, contact Hilton Head Island Real Estate Brokers, Inc. We have helped many South Carolina homeowners buy and sell homes in Hilton Head and have full access and information for all real estate listings on The Island. Call 843-785-8006 today to get started. We can help you find your perfect place on Hilton Head Island!